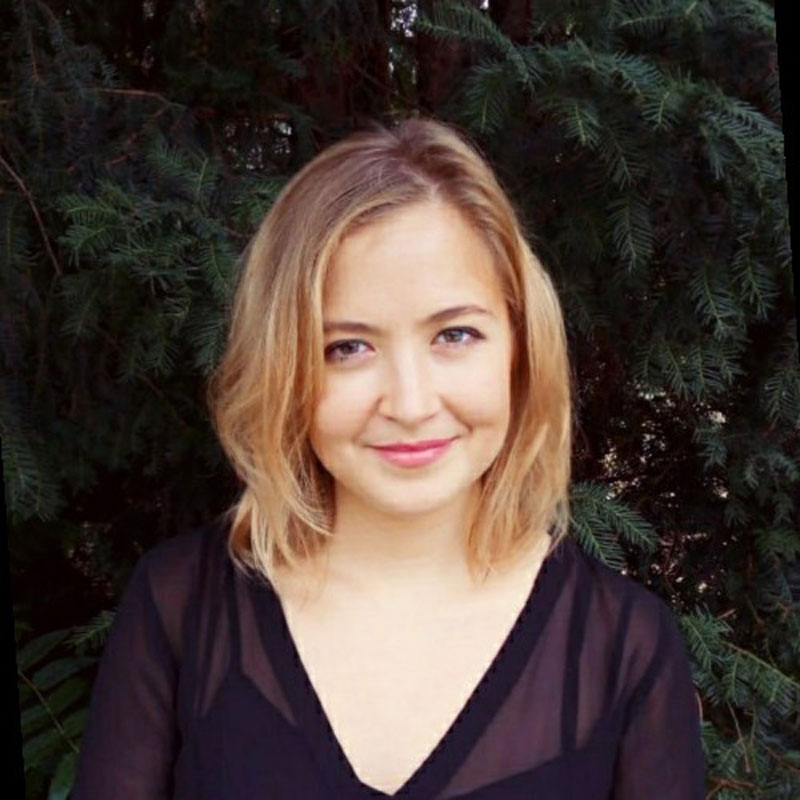 Elvira
Shafikova
Role
Receptionist
Summary of your occupation
You'll see me at the entrance to the house, probably in the evening, on the weekend, and early in the morning. I'l be there to help you and support you with your everyday questions and problems.
Origin
My home country is Russia, and I'm from the region located on the basin of the largest river in Europe, the Volga, close to the beautiful Ural mountain range, which forms a border between Europe and Asia.
Since when have you been working at the MEC
I started working at the MEC in the summer of 2019.
What do you like most at the MEC
First of all, as someone who works here, I like the diversity of our team, and my colleagues' willingness to help whenever necessary. I also like that the MEC is a place where you can enjoy a good quality of life in Paris – whether you're looking for a quiet place to study, or a place with diverse cultural events, and meeting people from around the world.
What do you like most about your home country
I love spending a few days in St. Petersburg during a period of nuits blanches. I also like skating with my friends, I even do it during the summer! I'm not a professional, but it's really a passion of mine. And finally I love eating! There are a lot of dishes that I really miss, especially soups, pirozhki, pickled vegetables, and many others.
What you like to do in your free time
I like creating things: paintings, decorating, making handmade bracelets. Also, it's been a while since I started playing squash. It's a good way to stay in shape, and easy to do in the park of the Cité.
A dish that you love, or which you most love to cook
Well, I've learned a lot in the Cité universitaire, lots of delicious dishes from different cultures, and it's difficult to choose just one. Nonetheless, I'd say that the dish which I love cooking and which is also easy enough to make is creamy mushroom vegetable soup.
A playlist of your 5 favourite songs right now, or your musical idol
Once in a while I listen to songs that are still in my 'imaginary' list:
Sting, for example Desert Rose, Englishman in New York;
Black – Wonderful Life;
Queen – Bohemian Rhapsody, Don't Stop Me Now;
Depeche Mode – Enjoy the Silence;
Kino – Pachka sigaret (Pack of cigarettes), Peremen (Change)
A film that you would recommend to a friend
I have many! I especially enjoy discovering films from different countries. Perhaps I'd mention some Russian films, which I know a bit better: Uchenik (The Student, 2016). Durak (The Fool, 2014), Geograf globus propil (The Geographer Drank His Globe Away, 2013), and many others.
If you are a student, what are you studying, and at which university
I'm an international affairs graduate from la Sorbonne 3, and I'm currently an economics student at Paris Saclay. Right now I'm taking my first steps as an economist, and I'm especially interested in the history of economic thought, and development economics. I'm also passionate about the circular economy and sustainable development, and I hope to be able to continue in this field.
Submit your application
Create your file and submit your candidacy!
---