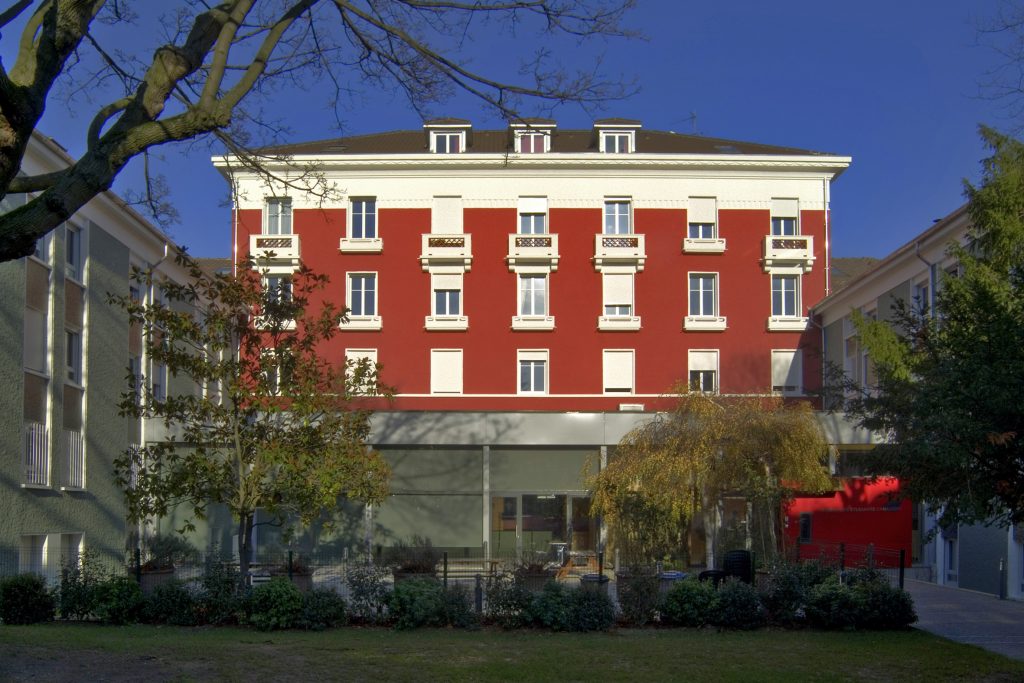 Why Choose the MEC ?
The MEC is a house which welcomes students, professors, researchers, interns and artists from all across Canada, and around the world.
You will enjoy a unique, once-in-a-lifetime experience with us!
Why choose us
There are many reasons to choose the MEC :
You will feel right at home.
You will be part of a big family of residents from Canada and from around the world.
You will live in a house with almost 100 years of history, which has welcomed major celebrities, including a prime minister of Canada and premier of Quebec.
You will live in a very beautiful 34-hectare park.
You'll be within 15 minutes of downtown Paris, and right beside a public transit station (RER).
You'll live in a house where most of the residents are, like you, graduate students, researchers and artists.
You'll enjoy an environment conducive to academic and cultural exchange.
Types of accommodation
We offer 150 furnished living spaces, ranging from 10 to 32 m².
116
123 individual rooms from 10 to 17 m²
25
25 studios from 20 to 30 m²
Services
The MEC offers numerous services to make you feel right at home:
24-hour security, 7 days a week.
Full bedding is supplied.
Cleaning is done for you once a week.
Clean sheets are provided every two weeks.
Towels are provided in the studios and the apartments.
Free Wi-Fi is provided and accessible everywhere in the House.
The reception desk can be contacted between 8 am and 10 pm every day.
Rooms
All our rooms are furnished and include:
A fridge or minibar
A workspace
A private bathroom
A single bed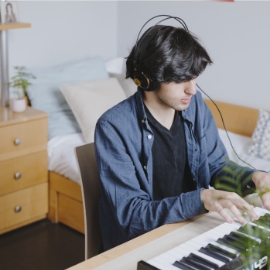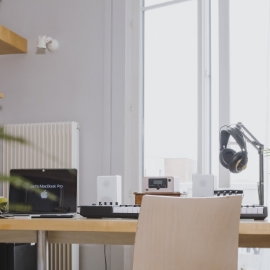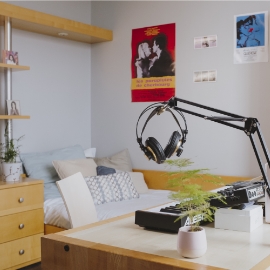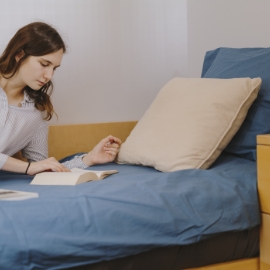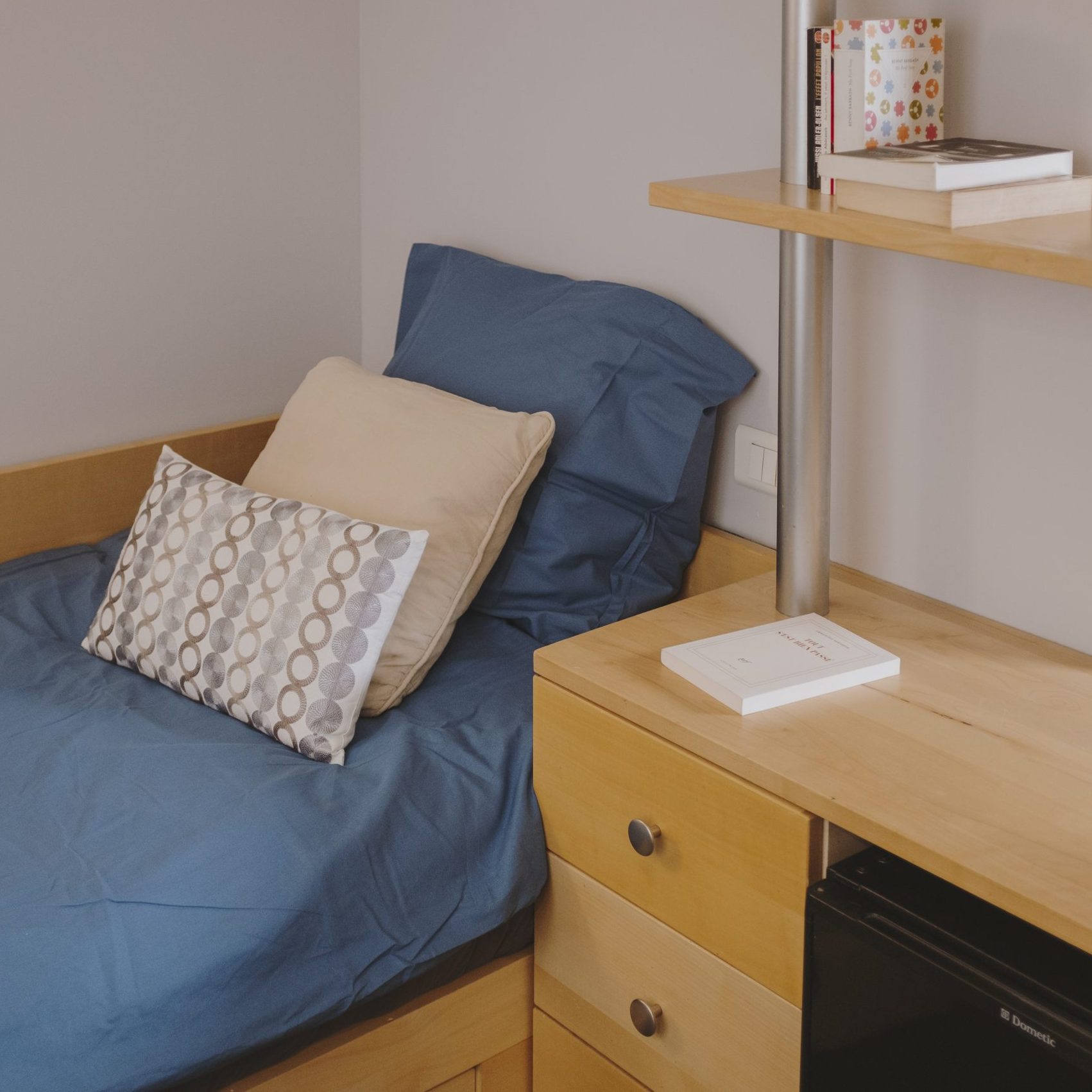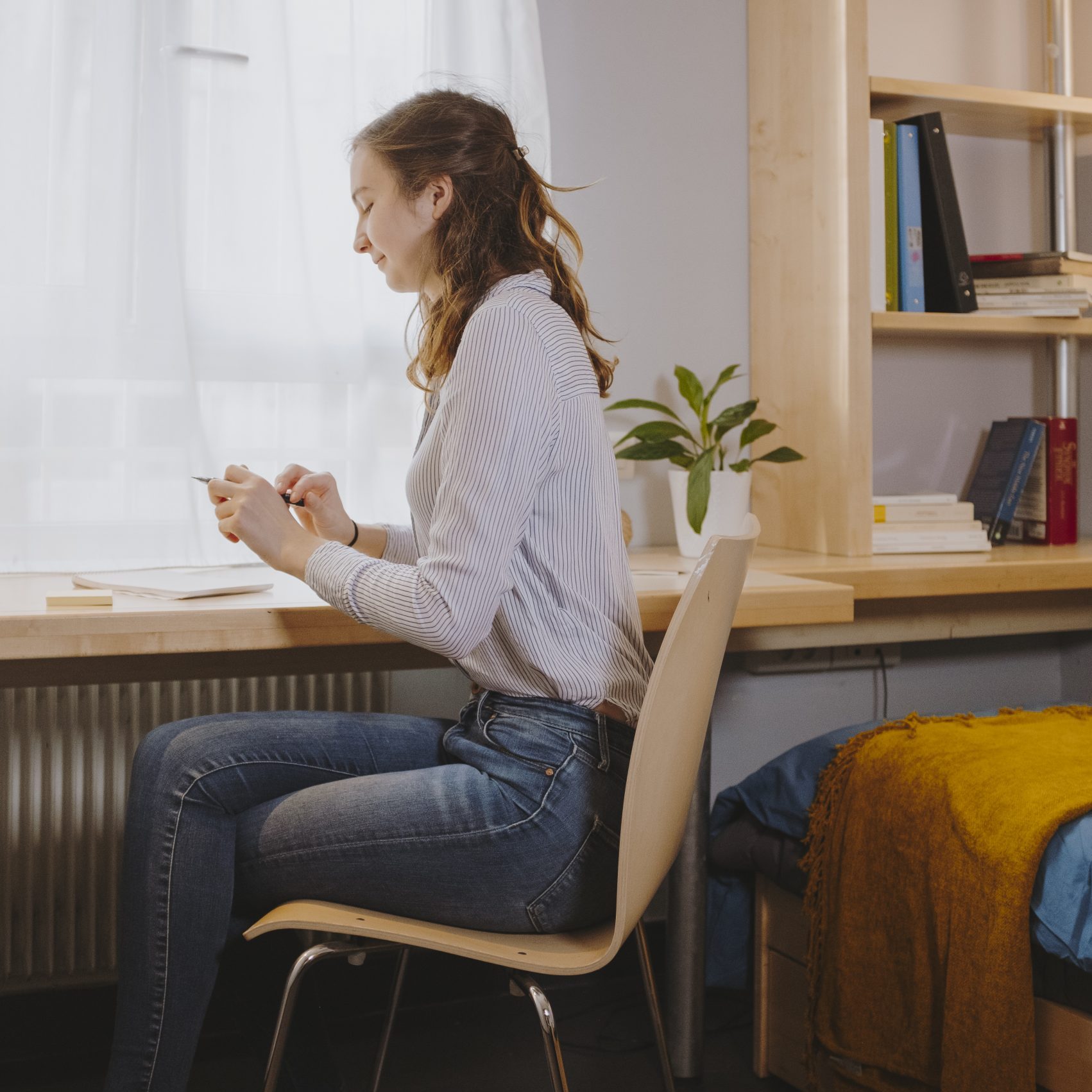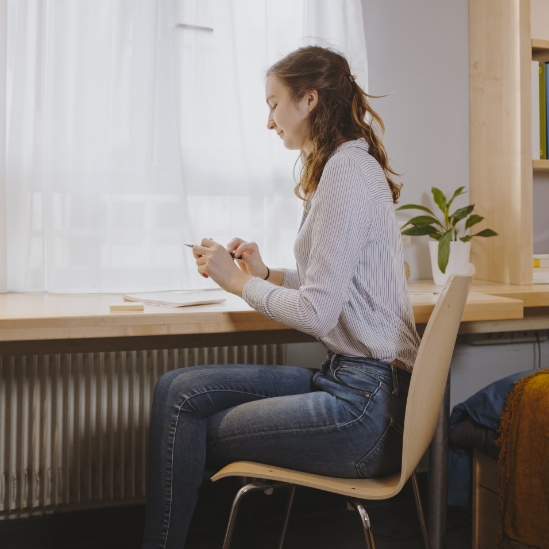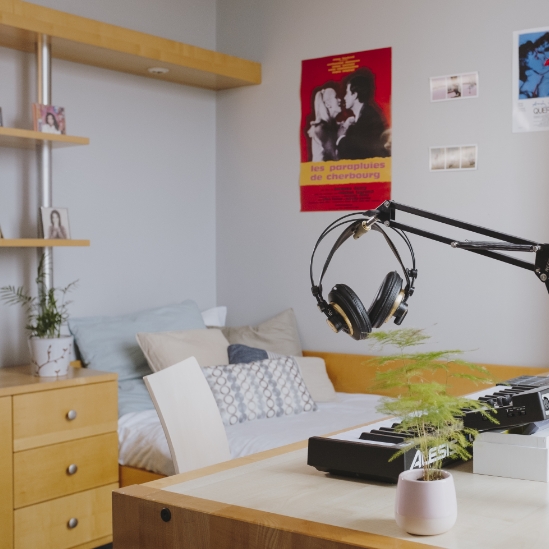 Studios
Three options are available among our 25 studios : standard; single-storey with a mezzanine; or with an attic. They are all furnished and include :
A private bathroom
A kitchenette
A living room
Two studios are available for people with reduced mobility, as well as a mezzanine studio furnished with two single beds.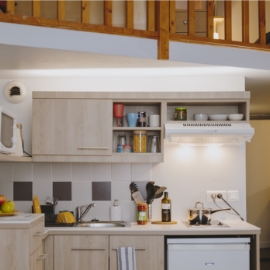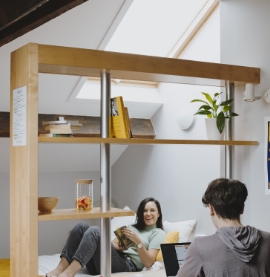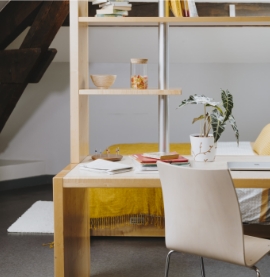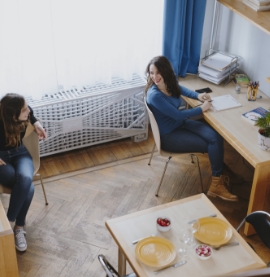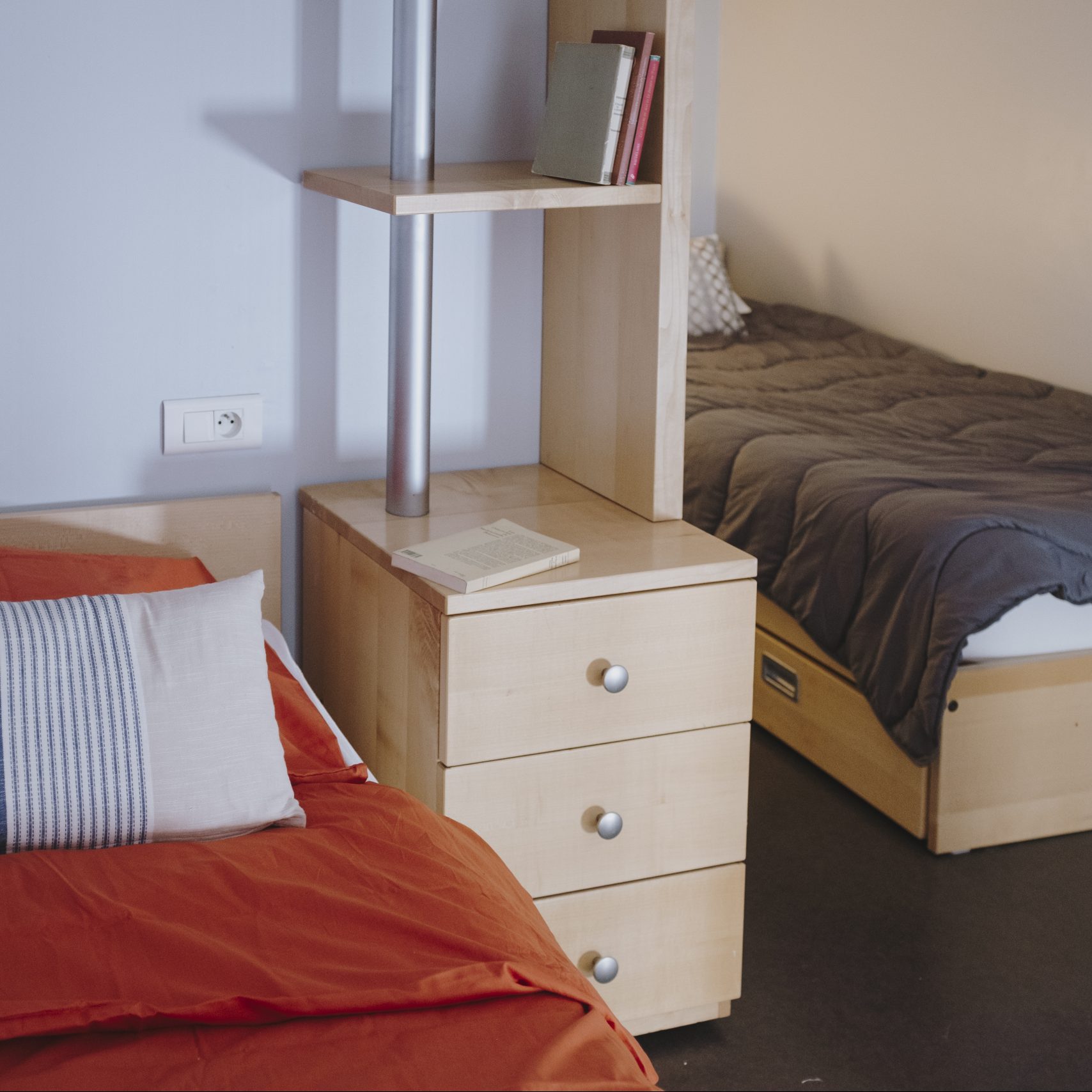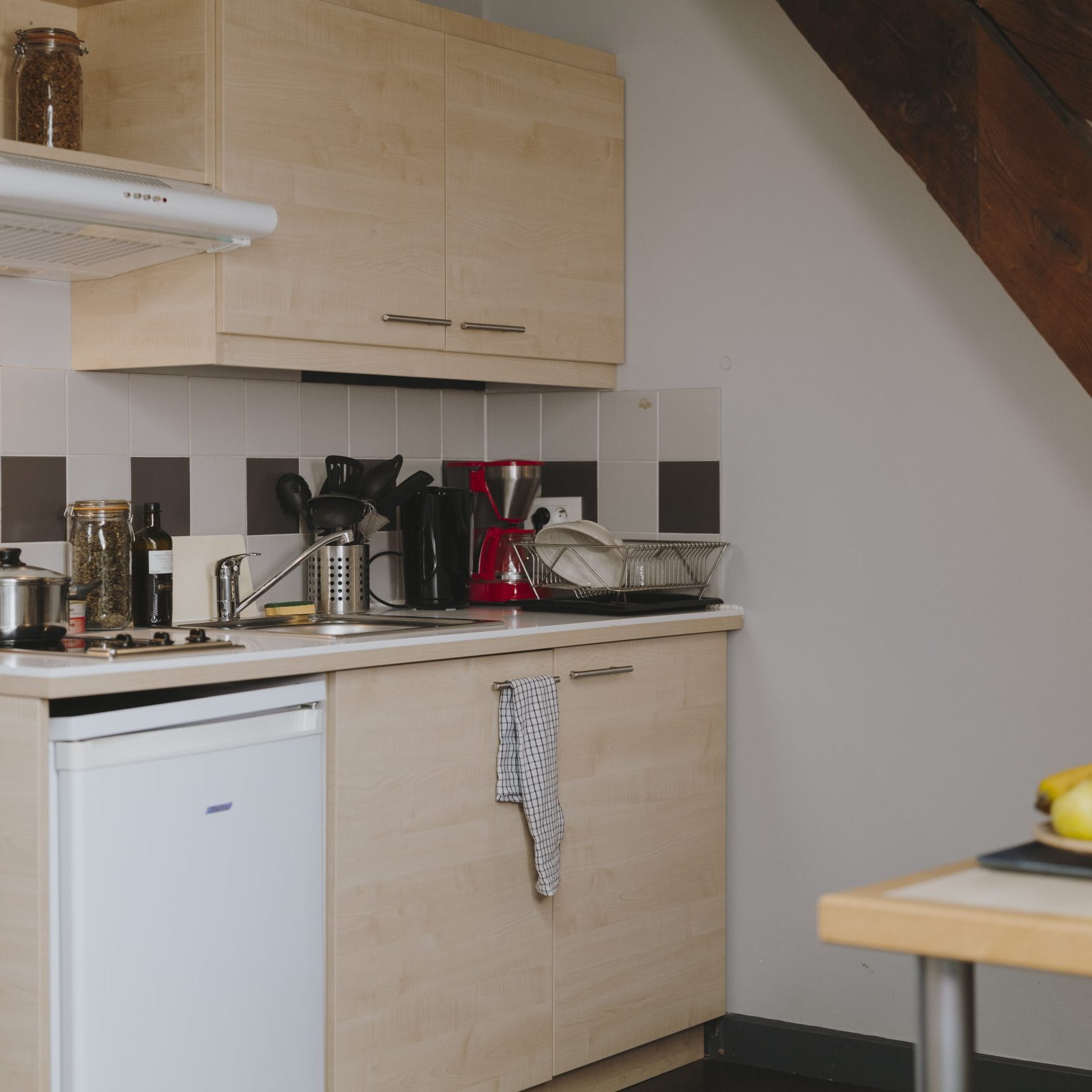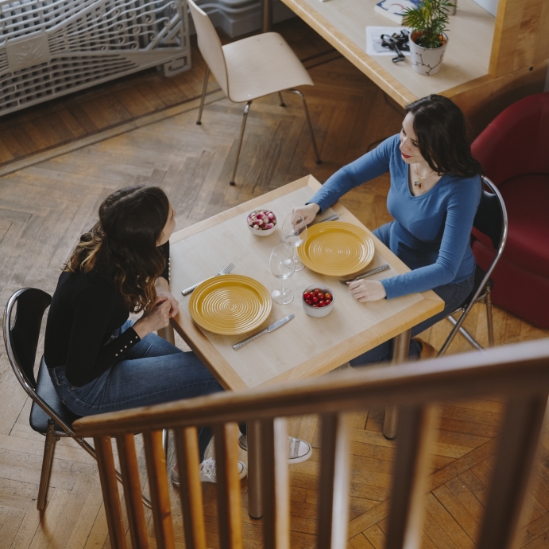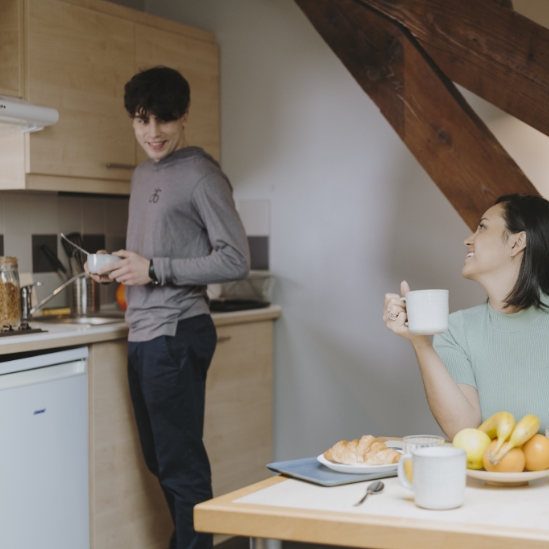 Apartments
The two apartments are furnished like the studios. As well, they have an additional small room with a bunk bed.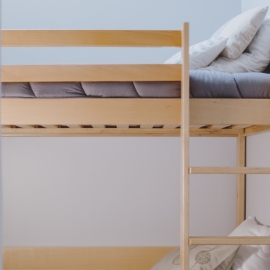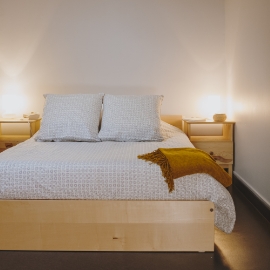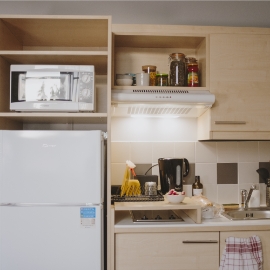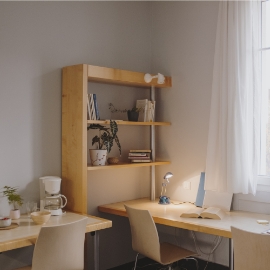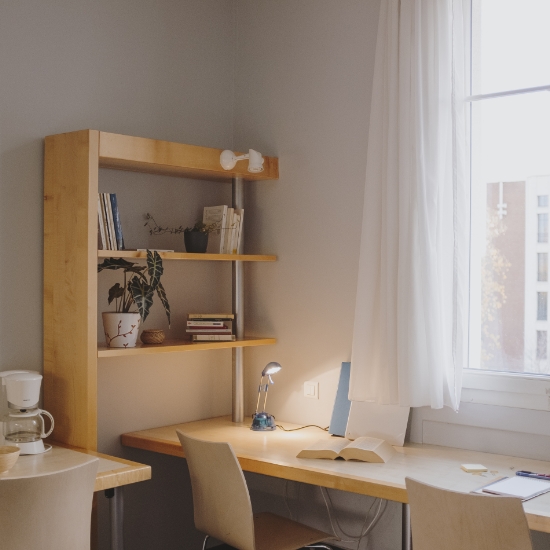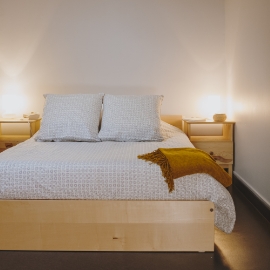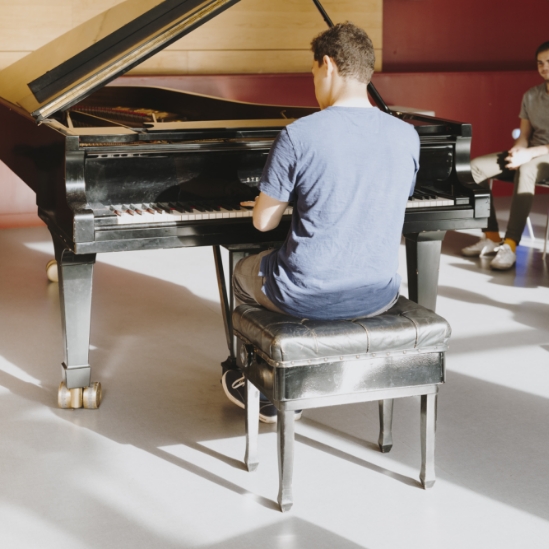 The Salon Wilson
Our large Salon Wilson Is a space for events, activities, seminars, concerts, meetings, or simply for a Sunday afternoon of board games or ping pong. A beautiful Steinway grand piano is available for concerts, rehearsals by professional pianists, and for our residents who play professionally.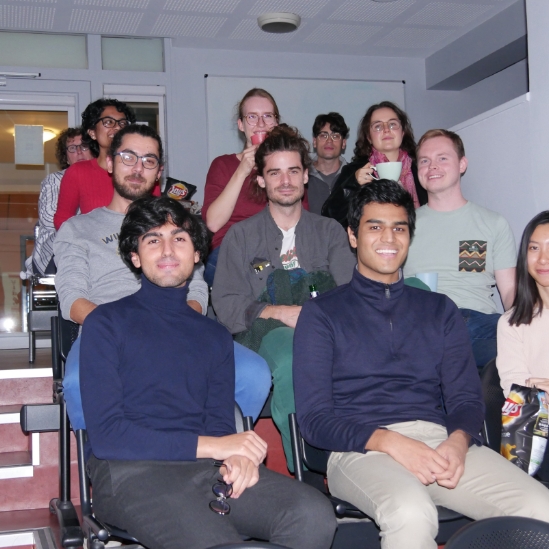 The Salon Panet-Raymond
The Salon Panet-Raymond Is a space for studying, for meetings, or for studying with friends. A large screen and projector are also available so you can spend good times with other residents watching major sports events or films.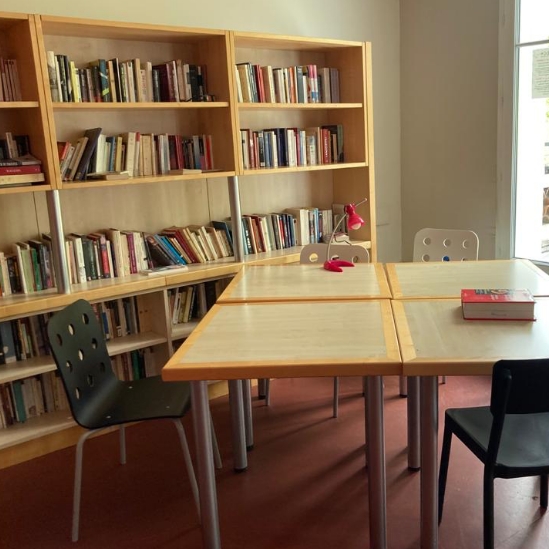 The Espace Ostiguy (library)
The Espace Ostiguy Is a place for reading and studying. Reference books, two computers, and a multifunctional printer are available for your use. It offers a peaceful environment conducive to work.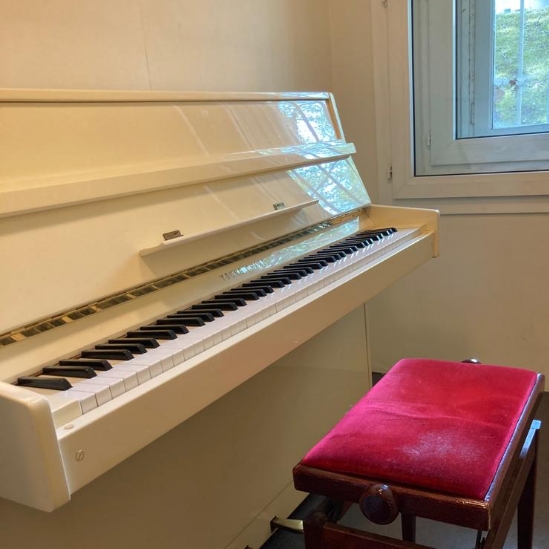 Music studios
Two soundproof music studios with piano are available for your music sessions.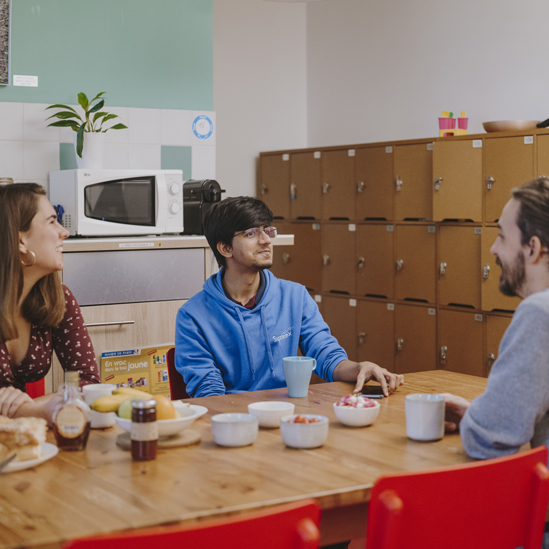 The kitchens
Four shared kitchens are available for residents.
The kitchens are not only a place for your meals, but also a place for socialising. The following are available for your use:
Hot plates
Oven
Kettle
Toaster and panini grill
Espresso machine
Microwave
Shared fridge
Freezer
A personal locker for your dishes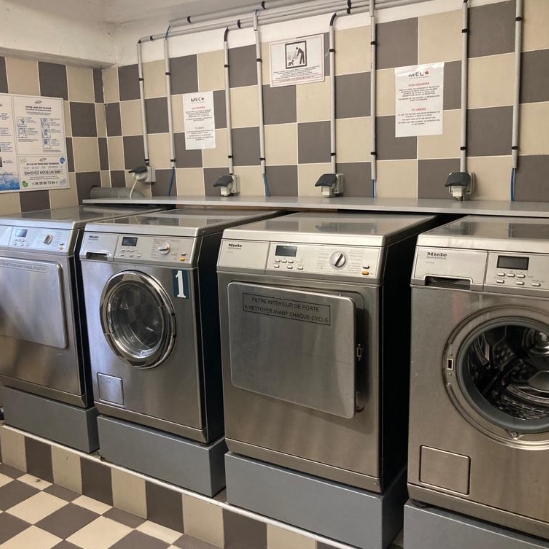 Laundry
Our laundry room is open 24 hours a day. Available for your use are :
Washers and dryers at affordable prices
The opportunity to iron your clothes
The patios
Two magnificent patios with outdoor furniture are available for your use.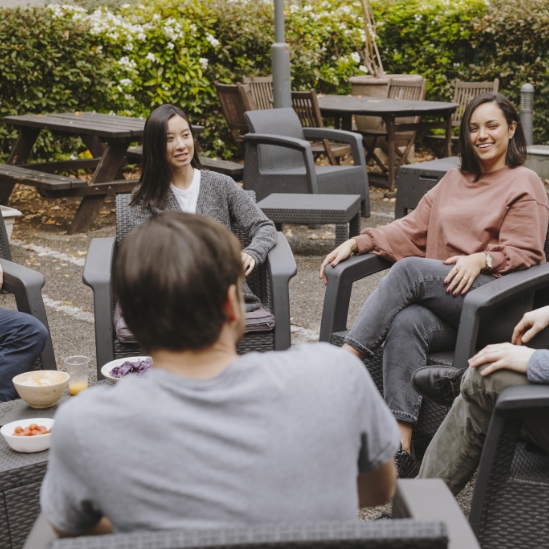 The ground floor patio
Equipped with two barbecues, this large patio is a favourite place for get-togethers at the MEC. Enjoy its pleasant environment for outdoor study, to read, or to spend time with other residents and guests.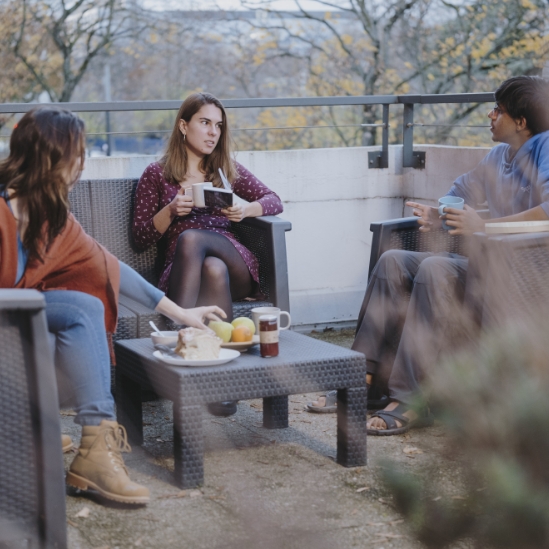 The first floor patio
A beautiful view of parc Montsouris awaits you on the MEC's flrst floor patio. You'll find a great place to study, to get together with friends for brunch, to admire trees blossoming in the spring, or the beautiful colours of autumn.
Living in the city
The Cité internationale universitaire de Paris is much more than a beautiful campus, it's a lifestyle. Here, you'll learn more about every corner of the world, and meet students, artists and researchers in different fields who may become lifelong friends.
Friendliness is the watchword at the MEC and the CIUP, creating a place for high-level cultural and intellectual exchange.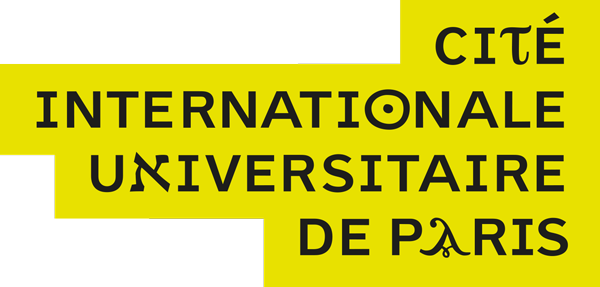 Submit your application
Create your file and submit your candidacy!