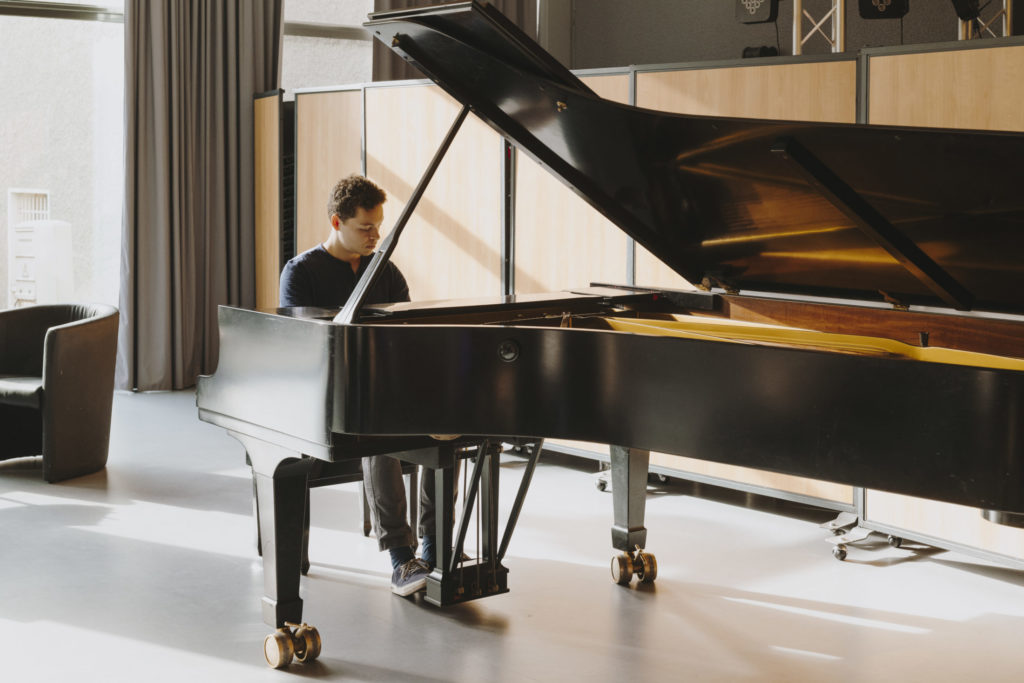 How to rent a meeting space at the MEC
You're looking for an original space to organize a meeting or training session?
You're the director of a choir or an orchestra and you'd like a place to rehearse?
The MEC has three spaces available for social, artistic, cultural or training activities: the Salon Wilson, the Salon Panet-Raymond and the Corrid'Art.
Meeting spaces available to rent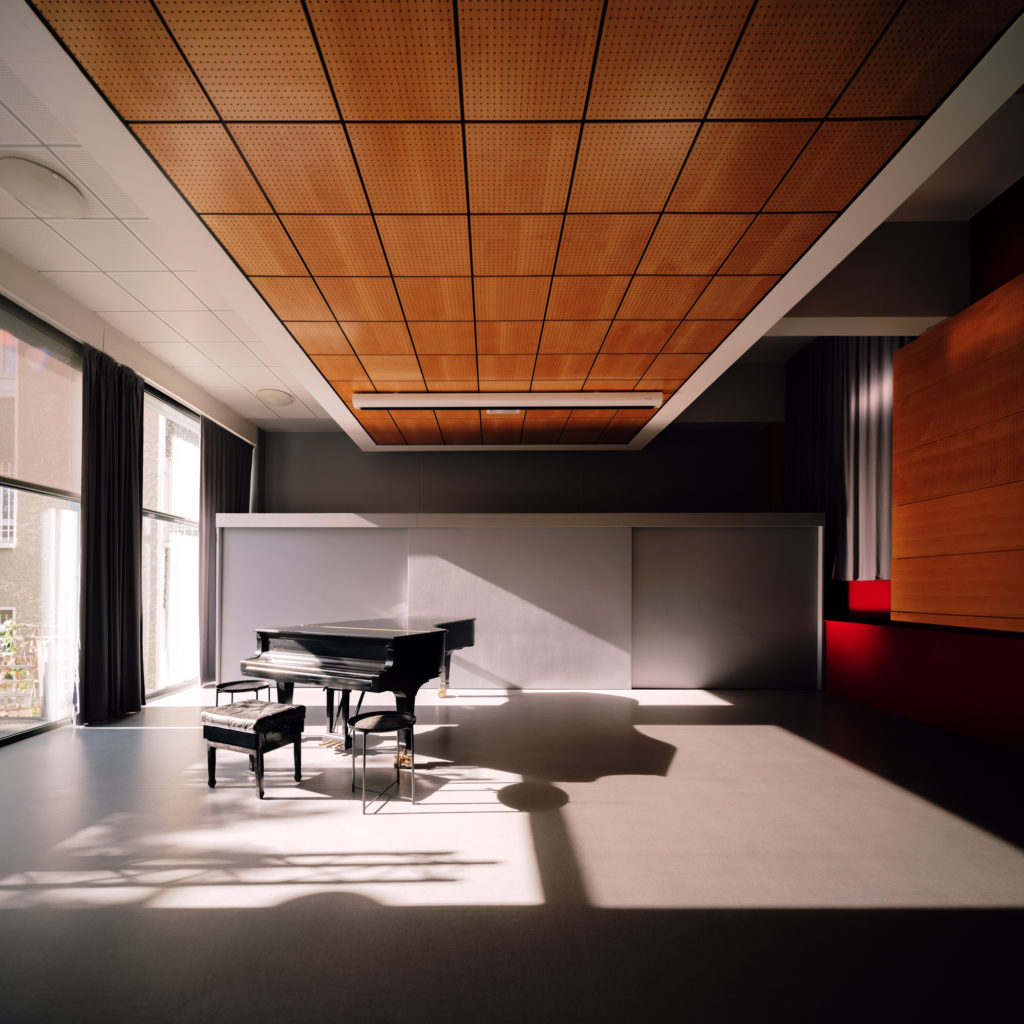 Salon Wilson
The Salon Wilson is a large (90 m2) multifunctional room. It has direct access to the ground-floor patio, and can welcome up to 80 seated people.
This luminous room has excellent acoustics. A Steinway concert grand piano can be rented here.
It is perfect for conferences, training sessions, concerts, rehearsals, workshops, dance courses, yoga and much more.
The room is equipped with:
Large screen
Projector
Soundproofing
Tables
Chairs
Platform
Water cooler and fridge
---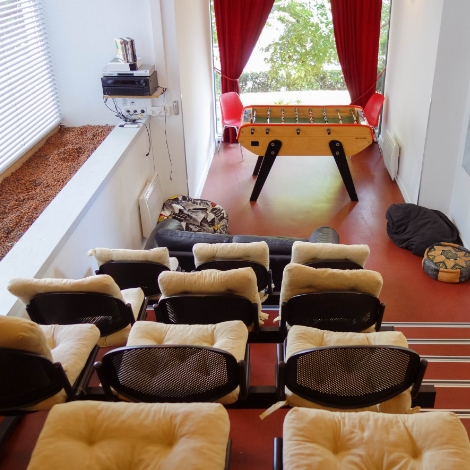 Salon Panet-Raymond
The Salon Panet-Raymond is a smaller room (40 m2) with bleachers which can seat 20 people.
It is perfect for smaller meetings or courses.
The room is equipped with:
Bleachers with chairs
Large screen
Projector
Speakers
Water cooler, fridge and microwave
---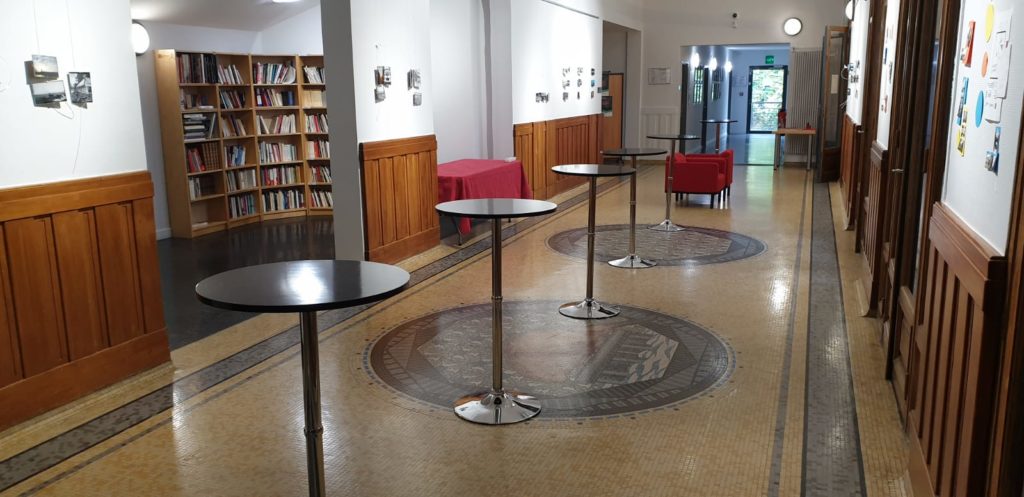 Corrid'art
Our « Corrid'art » is an historical place at the House. With its floor decorated with three mosaics representing the emblems of Canada, this large gallery is the exhibition space of the House.
A multicultural space for artists, it can also host your cocktail parties or breaks during meetings being held in the Salon Wilson.
---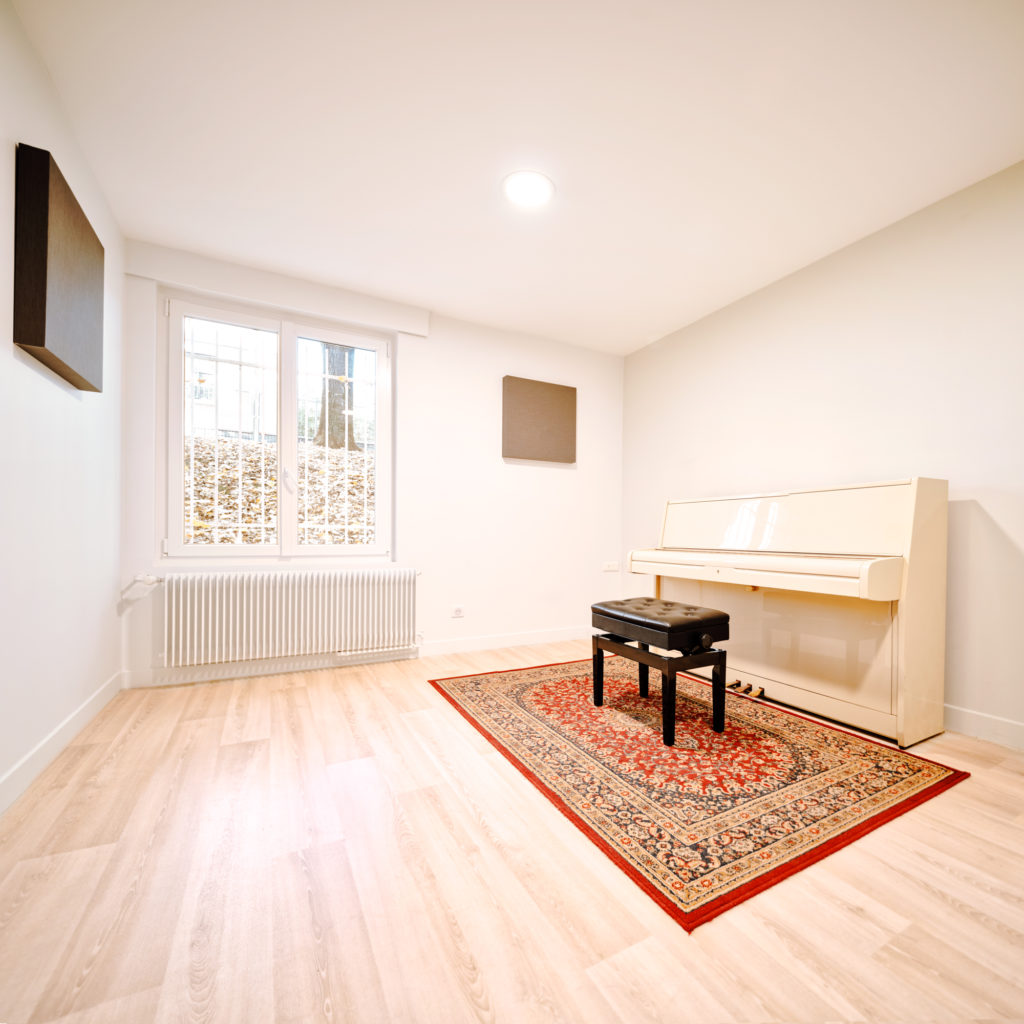 Our music studios
The House has two rehearsal studios, each equipped with an upright piano.
These two studios, completely soundproof, are also perfect to play other instruments or to sing.
---
Rates
Make your request to rent
Rates differ according to the space rented, the nature of the activity, and the length and frequency of renting.
For further information or to rent, please complete the following form:
The fields marked with an * are obligatory.
Submit your application
Create your file and submit your candidacy!