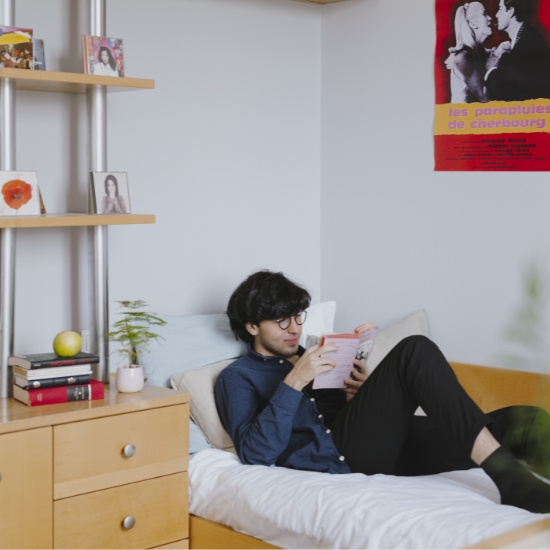 The various scholarships
Each year, some students end up working part-time to supplement their income. For others, financial challenges and the Parisian cost of living can become an obstacle to their continued stay in Paris.
Scholarship programs were created to encourage worthy students in the pursuit of their studies.
The MEC's graduate studies scholarship
Launched in 2019, the MEC's Graduate Studies Scholarship allows a Canadian master's or doctoral student to continue their studies in Paris under optimal conditions. The MEC provides the chosen candidate with free housing during their stay in Paris, for up to 10 months. This scholarship is worth 6150 euros, or about $10,000 CA.
Requirements and selection criteria
You can be selected if you meet the following requirements.
Conditions :
You are a Canadian citizen (permanent residency doesn't make you eligible).
You are enrolled in an institution of higher learning in Ile-de-France for the university year 2022-2023 OR you demonstrate with a letter from your academic director in Canada that a research period in Paris is necessary to obtain your master's or doctoral degree.
You have a very good academic file since your undergraduate studies.
You haven't received a scholarship from organizations subsidized by the federal or provincial governments of Canada.
Attention :
If you apply for admission to the MEC and apply for the scholarship :
Please apply first for admission
Indicate in your cover letter the file number provided by the central admissions service of the Cité internationale universitaire.
If you don't submit an application for admission to the MEC, because your academic stay in Paris depends on receiving this scholarship, make sure nonetheless that your profile meets the requirements for admission to the MEC.
Selection criteria :
Your study project
The relevance for you of an academic stay in Paris
Your interest in life at the MEC
Your academic file
Your financial situation
The excellence of your academic record, the quality of your study project in Paris, and your motivation to participate in the collective life of our House will all be elements which strengthen your application.
Complete your file and apply!
Send electronically the following documents before July 4th, 2022 to : info@etudiantscanadiens.org
Official transcripts from undergraduate degree and onward, including those of your current program;
A cover letter (maximum 2 pages) outlining :

– Your project of study in France
– Concrete actions you plan to take to get involved in the life of the House, and become one of its 'ambassadors'

Budget: See the 2020 – 2021 budget table
The name and email address of two people as your references, who will send a letter of recommendation before July 18, 2022 to info@etudiantscanadiens.org (with the subject line : « MEC Scholarship – name of candidate »).
The selection jury will meet in mid-July 2022. The results will be sent after the jury meeting.
The selection committee
The selection committee responsible for reviewing the files and granting the scholarship is composed of:
Du directeur ou de la directrice de la MEC;
De Monsieur Lazare Paupert, Délégué Académique aux Relations Européennes, Internationales et à la Coopération et Conseiller du Recteur à l'Académie de Paris;
The director of the MEC;
Monsieur Lazare Paupert, Academic Delegate for European and International Relations and Cooperation, and Advisor to the Rector of l'Académie de Paris;
Dr Michael Childs, former Academic Vice Rector and Professor of History at Bishop's University
Meet our scholarship winners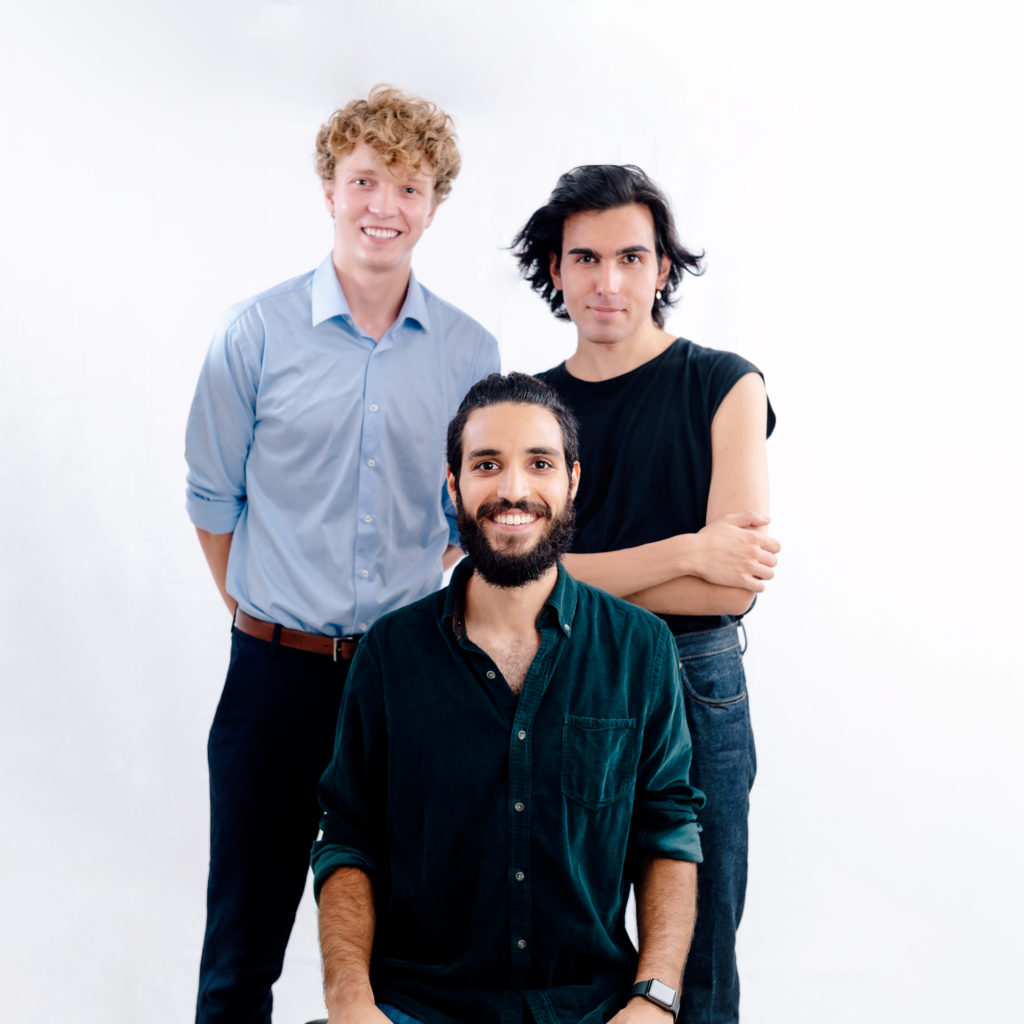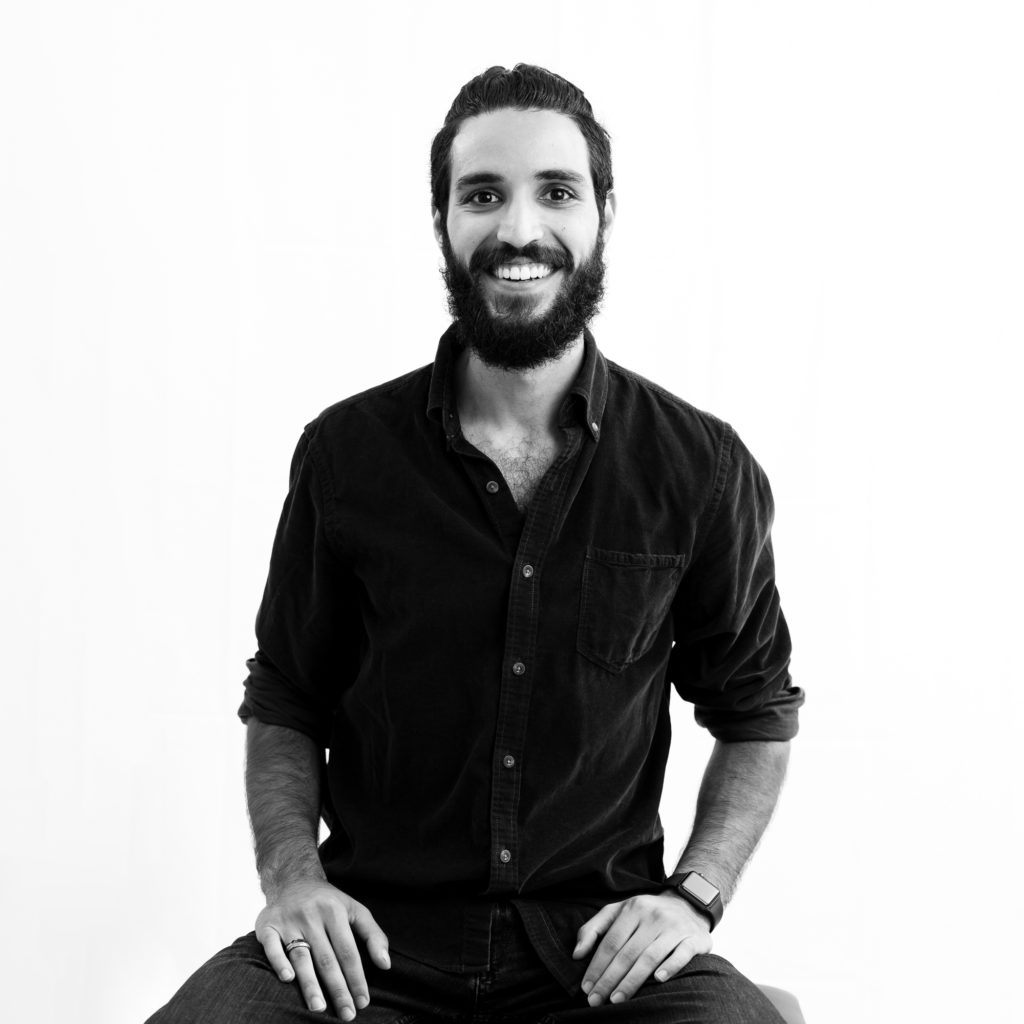 Farid Pesteh
MEC graduate studies scholarship winner for 2022-2023
Born in Iran, he moved to Toronto when he was 15 years old.
He studied criminology at Toronto Metropolitan University (TMU) and worked in the research office of TMU for 5 years as a research administrator.
Currently, he is pursuing a Master's degree at Sciences Po (Paris School of International Affairs), in the field of international security.
---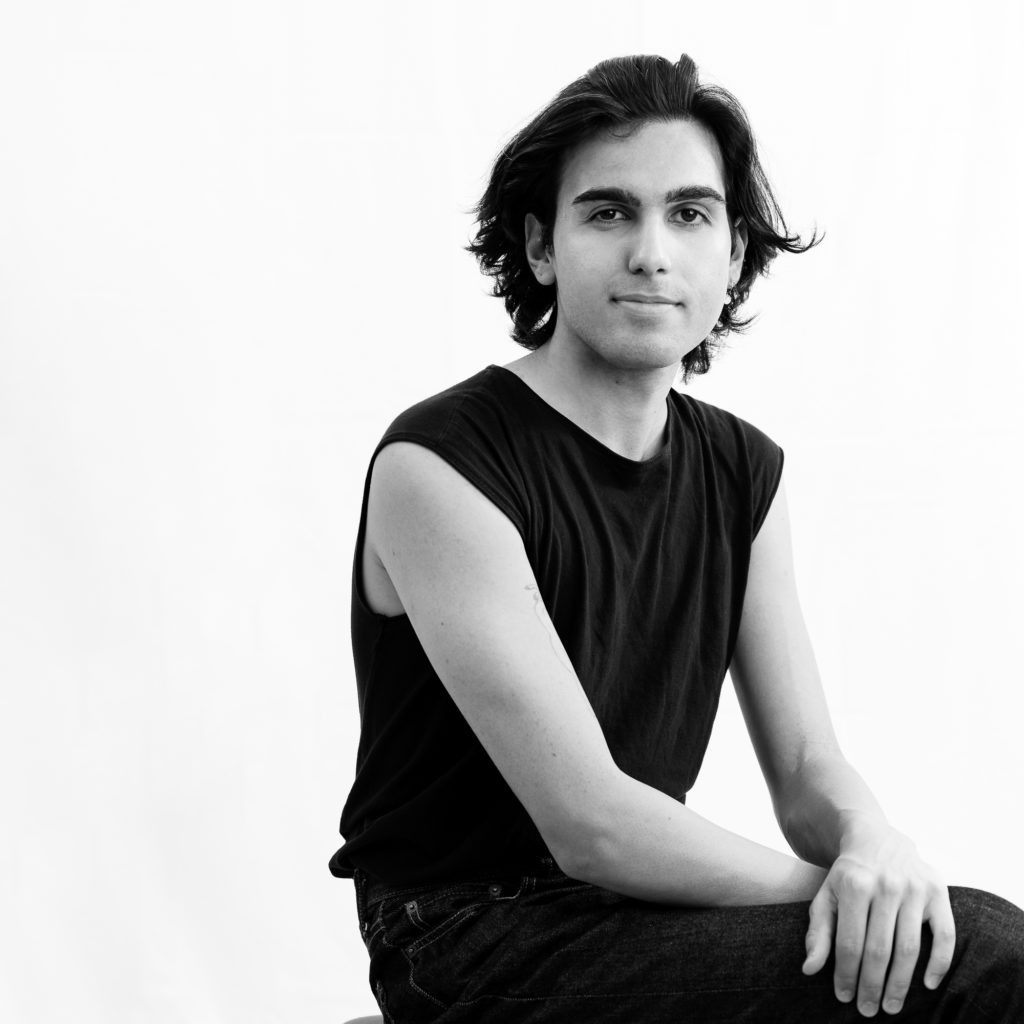 Jad Orphée Chami,
MEC graduate studies scholarship winner for 2020-2021
At the age of 4, Jad Orphée was already playing the piano!
When he was 15, he composed his first musical pieces. Jad Orphée is a composer both for film and for the stage. Following a Bachelor's degree in music at Concordia University, he obtained a Master's in social sciences at EHESS. In 2019, he co-composed the music for the Quebec film Antigone.
En 2020, he entered l'École Universitaire de Recherche ArTec.
Passionate about the past and memory, he decided to dedicate his research to these two themes.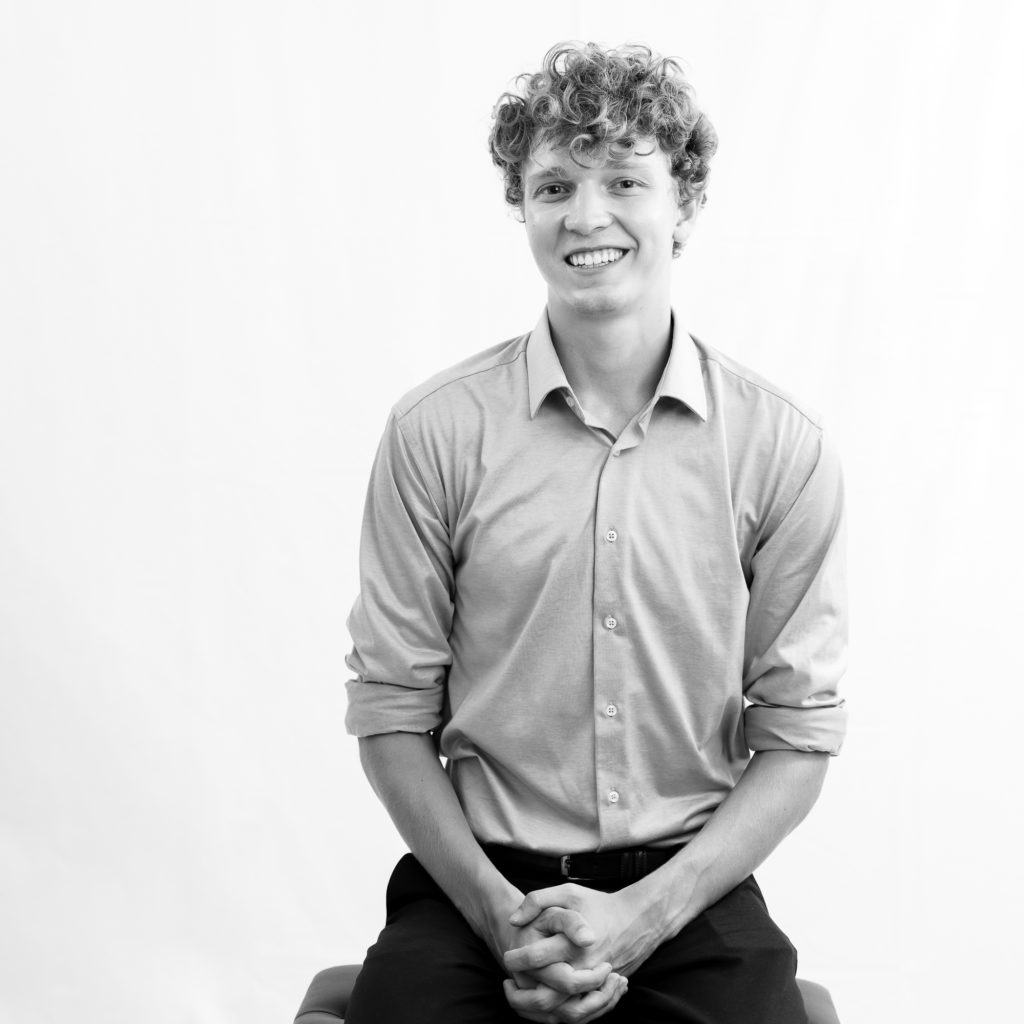 Alexandre Lloyd,
MEC graduate studies scholarship winner for 2021-2022
Learn about his background in the video below.
Student involvement scholarship
The student involvement scholarship is granted to 4 residents of the MEC who contribute greatly to the experience of living together at the MEC.
The MEC offers chosen candidates a scholarship equivalent to one month's rent for a standard room, during their stay from September to June. The winners also receive an official certificate from the Canadian Ambassador to France.
Requirements
You are a resident at the MEC for the current academic year.
You are enrolled in an institution of higher learning in Ile-de-France OR you demonstrate with a letter from your academic director in Canada that a research period in Paris is necessary to obtain your master's or doctoral degree.
You haven't received the graduate studies scholarship from the MEC.
You are not a short stay resident.
You cannot be part of the residents' committee.
Selection criteria
You're interested in developing your leadership skills.
You work well in a team.
You are articulate, confident and open-minded.
You are discreet and professional.
You demonstrate the desire to contribute actively to life at the MEC.
Attention will be paid to equal representation of men and women when possible.
Responsabilities of the winner
Attend first-line intervention training.
Approach residents who need help or a sympathetic ear and refer them.
Organize three activities per term (from September to January, and February to June for residents of 'your family' (breakdown by areas of the House).
Participate in and assist in organizing a group activity with the Director of the MEC.
Participate in making living together better.
Help with evacuation of MEC residents if there is a fire alarm.
Requirements to receive the scholarship :
At the end of the year, write a short report on your experience and contribution at the MEC.
Attend between 6 and 8 team meetings of about one hour, from September to June.
To apply : The application process is shared with MEC residents at the beginning of the academic year.
Meet the winners of the student involvement scholarship for 2021-2022!
Maya Puhalj
Cécilia Barrette-Leduc

Jérémy Rafuse

Frédérique Lafontaine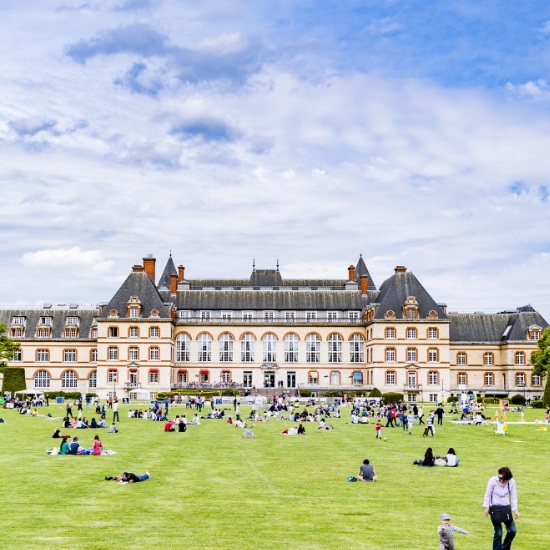 Scholarships from the cité internationale
The scholarships of the Cité internationale allow students, artists and élite athletes with limited financial means the opportunity to continue their studies and their stay at the Cité internationale in the best circumstances.
Selection criteria :
Quality of the academic project for the next year.
Solidity of the study program, and fit with professional ambitions.
Budget (resources) of the student.
Interest in life in the Cité internationale and the « mentoring » program.
To apply, you must, among other things, be a resident in a house of the Cité internationale universitaire de Paris, and have an offer of housing for the following academic term.
Submit your application
Create your file and submit your candidacy!