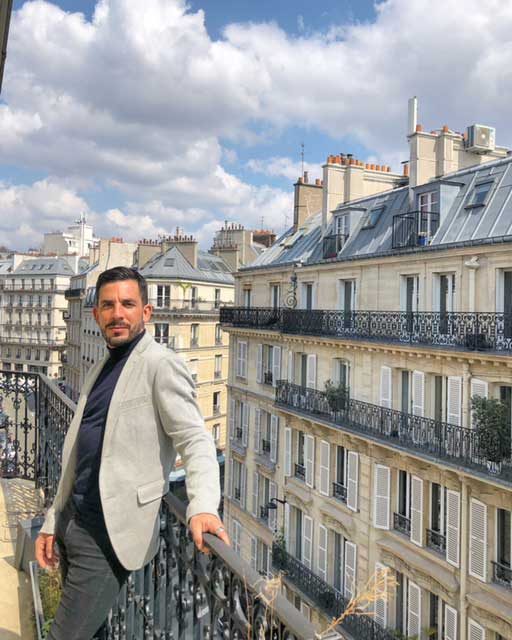 Mauricio
Fernandez
Role
Reception at the MEC
Summary of your occupation
Responsible for the reception and accompaniment of students at the Maison des Étudiants Canadiens.
Origin
I'm from Mexico, from the city of Puebla.
Since when have you been working at the MEC
I've been working at the MEC since November 2020.
What you like most at the MEC
I like the facilities, and contact with students and their culture.
What you like most about your home country
The beaches, the food, the culture, and Mexican music.
What do you like to do in your spare time
I like to travel, to spend time on the patio with my friends, dancing, and cycling in Paris.
A dish that you love, or which you most love to cook
I like pasta a lot. My favourite dish is Mole Poblano, but it's very complicated to make, so it's been a long time since I've had it.
A playlist of your 5 favourite songs right now, or your musical idol
I love pop music, so Dua Lipa, Britney Spears, Kylie Minogue, Beyonce and Ariana Grande.
A film that you would recommend to a friend
A Friendly Tale (Le Bonheur des uns …)
If you are a student, what are you studying, and at which university?
I'm doing a Master's in International Cooperation between Latin America and Europe at l'IHEAL – Sorbonne Nouvelle.
Submit your application
Create your file and submit your candidacy!
---